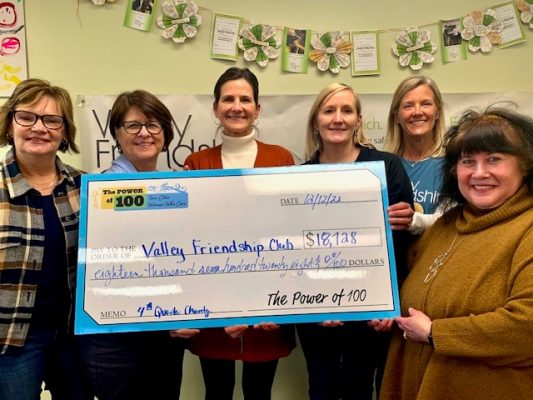 Amount Awarded $18,928 ($13,928 member donations + $5,000 matching grant from the Richard M. Schulze Family Foundation). 
Valley Friendship Club is a place to connect with people and the community in an environment that fosters friendships and celebrates individual abilities and talents.  We are about expanding horizons through activities and events that appeal to children, teens and adults using art, music, community service and much more! The Mission of the Valley Friendship Club is to promote and provide safe, accessible social opportunities while fostering friendships. To this end, we aim to enhance community connections, empower club participants to strengthen important life skills, and create greater social independence. The Vision of the Valley Friendship Club is to create the opportunity for every person with a developmental and/or intellectual disability to build enduring friendships and embrace community connections while enhancing the lives of all individuals involved: members, families, and volunteers!
To learn more please visit: Valley Friendship Club's website
Valley Friendship Club was the selected charity for December, 2022.