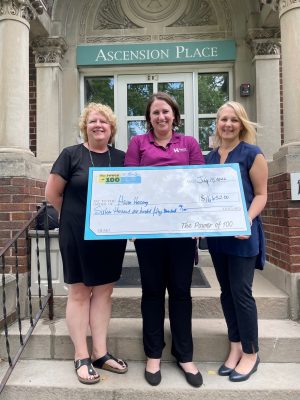 Amount Awarded $17,302 ($12,302 member donations + $5,000 matching grant from the Richard M. Schulze Family Foundation).  Members also donated $200 to Jack's Basket at our June meeting.  
Haven Housing has provided emergency shelter and supportive housing to 15,000 women and children over the past 40 years. We meet each woman and child where they are—during crisis, in recovery, in healing, and once they've found a stable home—and support them as they explore and pursue opportunities for their future.
To learn more please visit: Haven Housing
Haven Housing was the selected charity for June, 2022.